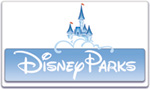 Our Disney Parks specialist Danielle Lacamell is a well-versed and passionate travel professional who is also an Agency Certified Disney Specialist.
HERE'S WHY YOU WANT TO BOOK YOUR DISNEY PACKAGE THROUGH DANIELLE!
Certified Disney Specialist through the 'Disney College of Knowledge'
Private VIP Escorted Tours! No line-ups!
Free Hotel Upgrades, breakfast and meal credits
Guaranteed lowest price
World Disney Specialist, Hawaii, Paris, Japan, Cruises & Adventure
This email address is being protected from spambots. You need JavaScript enabled to view it. for more information
View the Disney Parks Page here.